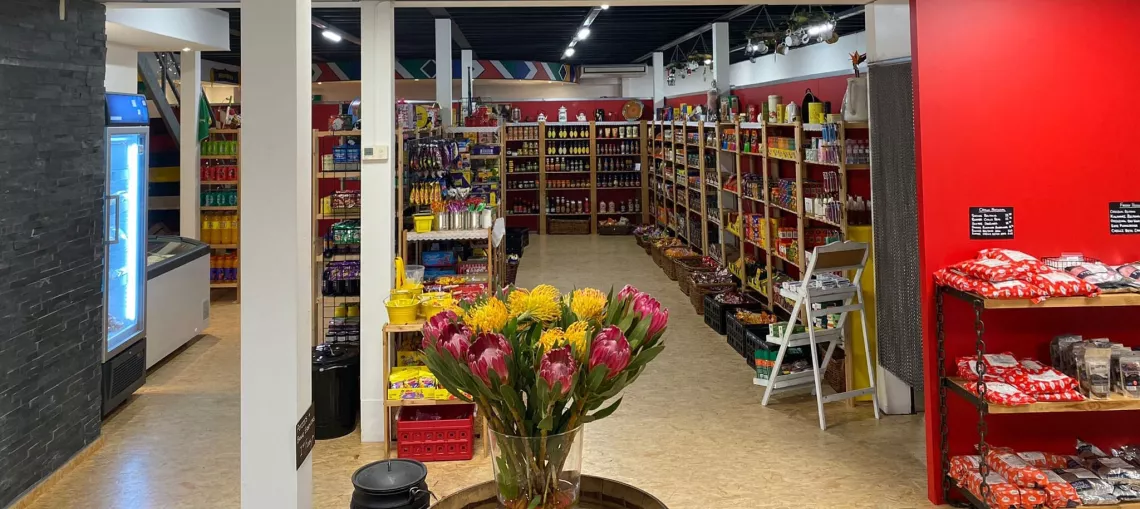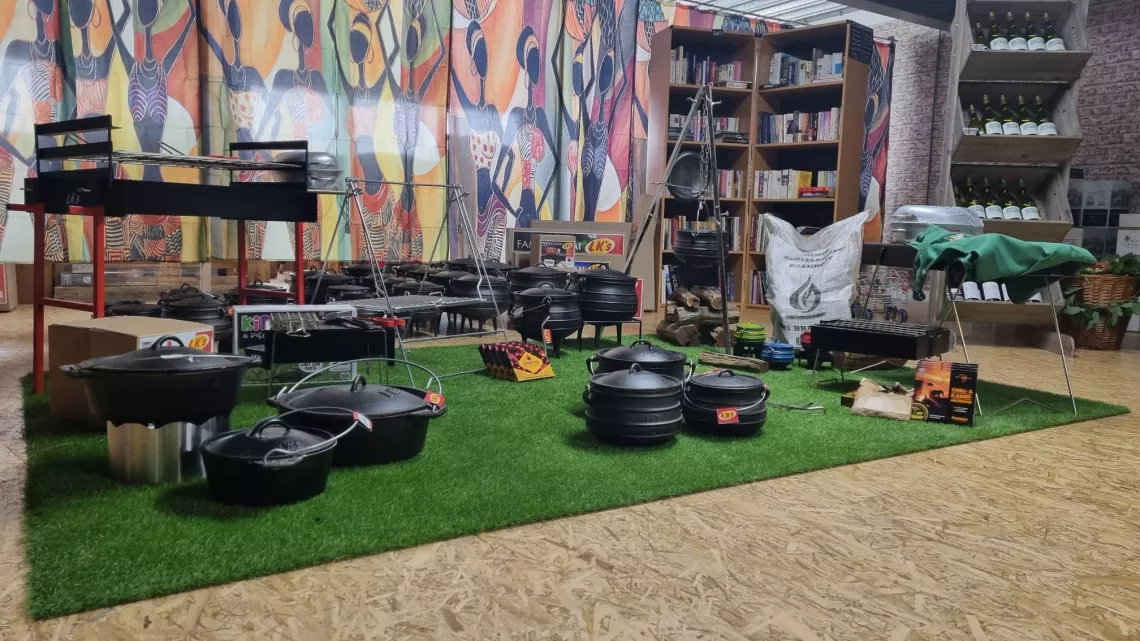 Opening Times:
Mon - Fri 10am to 5:30pm
Saturday 10am to 5pm
Sunday Closed
Address
Ariane 38
3824 MB Amersfoort,
The Netherlands
Shop: +31 (0)6 17 69 60 82
Webshop: +31 (0)33 743 0698
Email: info@diespens.nl
Wholesale: warehouse@diespens.nl
Die Spens shop is situated next to the A1 in Amersfoort, easily reachable from all over The Netherlands, Belgium and Germany. Come and have a look at all the well known South African favourites, like Mrs Balls Chutney, Sparletta Creme Soda, Simba Ghost Pops, Ouma Rusks, Koo Sweetcorn, Iwisa Maize Meal, Robertsons spices, to name a few.

You can walk in and shop during our opening hours.
Or feel free to shop from the comfort of your own home by using our webshop. We post to all over Europe.
We are telephonically available from 9am to 6pm on +31(0)617696082, excluding Sundays and Public Holidays. For general enquiries please e-mail us at info@diespens.nl